News:


STUFF YOU NEED TO KNOW RIGHT NOW!

This weeks new events!!!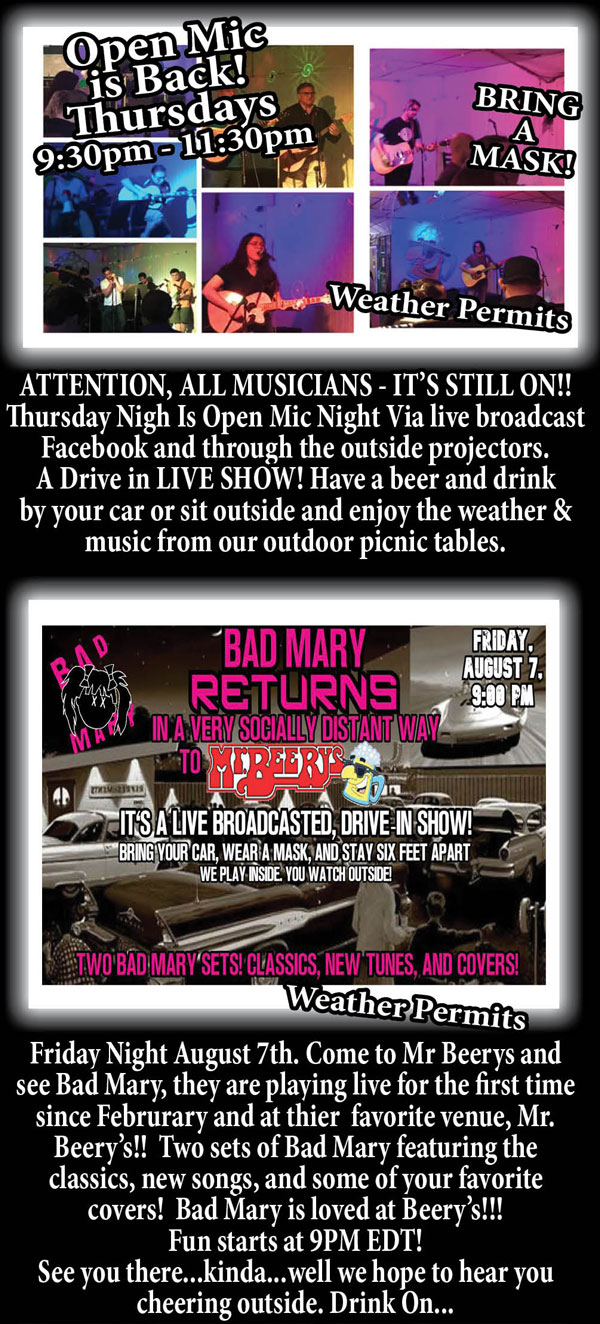 go TO THE REAR PArKING LOT DOOR ,come in and MAKE
A growler ORDEr at our rear short bar....
WAIT WHILE WE FILL IT FOR YOU, PAY FOR IT.
THEN bring IT HOME, TAKE-out SERVICE ONLy! - - 3pm -8pm!
we have a new shipment of growler bottles for beer take-with purchases.
SEE THE BEER LIST AT THE BAR

The BEER LIST is on the chalk board at Beerys. We also have the same list on the website at the BEER page, we try to keep up with the changes at Mr Beerys. Check it out here full story